When you're planning a home renovation, there's a ton of information to consider. We've had the pleasure of working with hundreds of clients in Calgary ab and the surrounding area over the years, and we've gathered all their frequently asked questions here. If you don't see your question answered here, shoot us an email or call us, and we'll be sure to get back to you as soon as possible!
How much does it cost to finish a basement Calgary?
The short answer is that it depends on many factors. The price could even go higher depending on the location, size, and extent of work done. The cost to finish a basement in Calgary is about $40 to $75 per square foot. If you have an unfinished basement, here's how you can calculate the cost to finish it using the Canadian home builders association (HBAC) formula:
Determine your basement square footage (Width x Height)

Multiply that by $30 to get your base price.

Multiply that number by 1.60 if you have stairs or ductwork (1.50 if no stairs) to get your finished product.
A small basement with one bedroom will cost less than a larger room with more amenities. Here are some of the things that will determine the final cost.
Demolition and construction
It includes the removal of drywall, insulation, flooring, and any other things that you want replacing. The cost depends on the amount of space being covered and the materials used. For example, removing an old bathroom or kitchen sink will be more expensive than ripping out some damaged drywall.
Electrical work
Electrical requirements vary based on the amount and quality of electrical accessories you included in your finished basement. A simple bedroom will require less wiring than a large entertainment room with multiple devices requiring electrical power sockets such as computers, televisions, and gaming consoles.
Plumbing work
When you are doing a bathroom renovation, plumbing work will be one of the most extensive parts of the project. It is also one of the most complex and potentially dangerous areas of home improvement. You will need working drains for your bathroom, kitchen, and laundry room if you plan on having those rooms in your basement.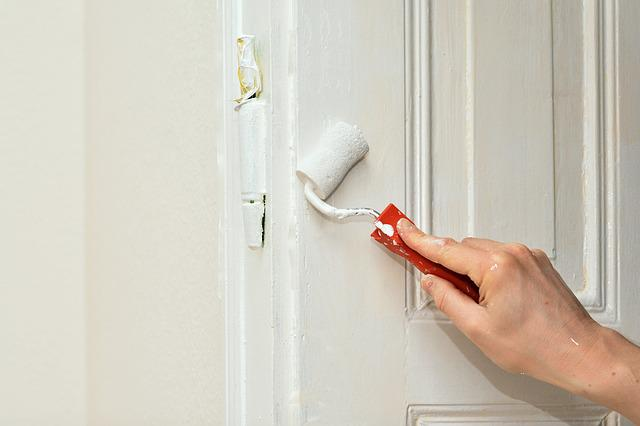 How much does it cost to finish a basement Alberta?
The price to finish a basement varies by location, size, the scope of work, and quality of materials used. It's important to remember that house basements are not all the same. Some have small spaces, while others have high ceilings. Some require little more than drywall and paint, while others need plumbing, electrical wiring, and structural changes for specific purposes. Each basement development project will be different, but some costs are typical to all basement finishing projects.
In addition to these essential costs, you must consider whether you require custom cabinets or shelves (this will increase the price). You should also set aside extra money for things that come up unexpectedly.
How much does it cost to replace kitchen cabinets Calgary?
If you're in the market for new cabinets, it saves you time and money to know what you want. This is important because there are a lot of different styles and quality of cabinets in the market, and knowing what to look for will make it easy for you. Some of them are more expensive than others, so make sure you choose the right one for your Calgary kitchen renovations. There are also sometimes financing options available. Here are a few different options to choose from:
Pre-fabricated cabinets

Full or Semi-custom cabinets
Do you want wood or cherry with new granite countertops? There are many different options available for choosing the perfect cabinet style and finish for your kitchen renovation. If you're looking for something more accurate, Calgary Basement Finishing can also provide an in-home quote by visiting your home and taking measurements.
How much should a 10×20 kitchen remodel cost?
The average cost for a 10×20 kitchen renovation is $17,037 – $19,366. Pricing for this project depends on the structural work, layout, and finishes you select. Are you going for a complete overhaul with new countertops, floors, and appliances? If your kitchen also needs structural or plumbing changes made before your new one can be installed, expect to pay some more.
The size and interior design of your kitchen renovation will significantly impact the cost of your project. Small kitchen renovations with few or no customizations will probably come in at the low end of the price range, while an extensive kitchen remodel with high-end finishes will likely come in at the high end of the price range.
How much should a 10×10 kitchen remodel cost Canada?
If it is 10 by 10, it depends on the quality of your materials and appliances and how elaborate you want your kitchen to be. Do you plan to add recessed lighting? If so, how many lights? But assuming you are doing a regular kitchen renovation, it should roughly cost $19,500-$30,000.
Take the time to plan your kitchen renovation carefully and hire a trusted renovation company, such as Calgary Basement Finishing. You'll be sure to end up with the kitchen of your dreams. Before you know it, you'll be cooking in your own beautiful new space!
How much does it cost to remodel a kitchen?
There is no simple answer to this question because many factors contribute to the cost of a kitchen renovation. Kitchen remodels provide some of the highest resale returns as a home improvement project. However, it is not cheap, and it can also take a long time to complete.
When it comes to kitchen remodeling costs, the sky's the limit. You can spend anywhere from a few thousand dollars to tens of thousands of dollars. The typical kitchen remodeling costs between $12,000 and $30,000.
How much does it cost to add a bathroom in Calgary?
Several factors affect the cost of adding a bathroom, which means there is no one answer to this question. The best way to get an accurate estimate for your project is to have the professionals at Calgary Basement Finishing come out and give you an on-site assessment. Depending on how much space you have in the basement or upstairs, this can be an easy addition with huge benefits for current and future homeowners.
The cost of this kind of endeavour will vary depending on your particular circumstances. For example, how much plumbing will need to be rerouted and whether or not you'll want a shower stall or just a bathtub.
How much do most bathroom remodels cost?
While the cost of any home renovation will vary depending on what you want to do, most homeowners can expect to spend an average of about $10,000 to $30,000 on their bathroom remodel. This number can go up or down depending on what changes you want to make in your bathroom.
If your budget is tight, some measures can help keep costs down, like reusing old fixtures instead of buying new ones or doing some DIY work yourself instead of hiring basement builders.
How do you remodel a bathroom on a tight budget?
Figuring out how much money you want to spend on your bathroom remodeling project will help dictate what kind of fixtures, features, and finishes you can afford. To help you get started, here are common budgeting questions. Answering these questions will help lay the groundwork for your budget.
Do you want to do a simple refresh or an entirely new bathroom?

Do you have a specific style in mind?

Should you build your cabinets?

How many tiles do you need?

What type of flooring is best?
The key to transform renovations is hiring an experienced and skilled contractor who can do a great job at an affordable price. Reliable basement builders will be able to advise you on what is possible and what is not.
Does renovation of bathroom add value to house?
No doubt renovating a bathroom can increase the value of your home. So much of a house's appeal is about first impressions, and the bathroom is one of the first rooms to get checked out by visitors, especially potential home buyers. If it makes them wince or feel uncomfortable, that's not a good sign. A significant bathroom renovation can make all the difference in how people think about your home—and if you're planning to sell soon, that's a big deal.
If you're planning on staying put for a few years, then a bathroom remodel may be just what you need to increase the comfort of your living space. It's possible to completely renovate this space at an affordable price for each part of the project. Contact us today so we can help you achieve your dream bathroom!